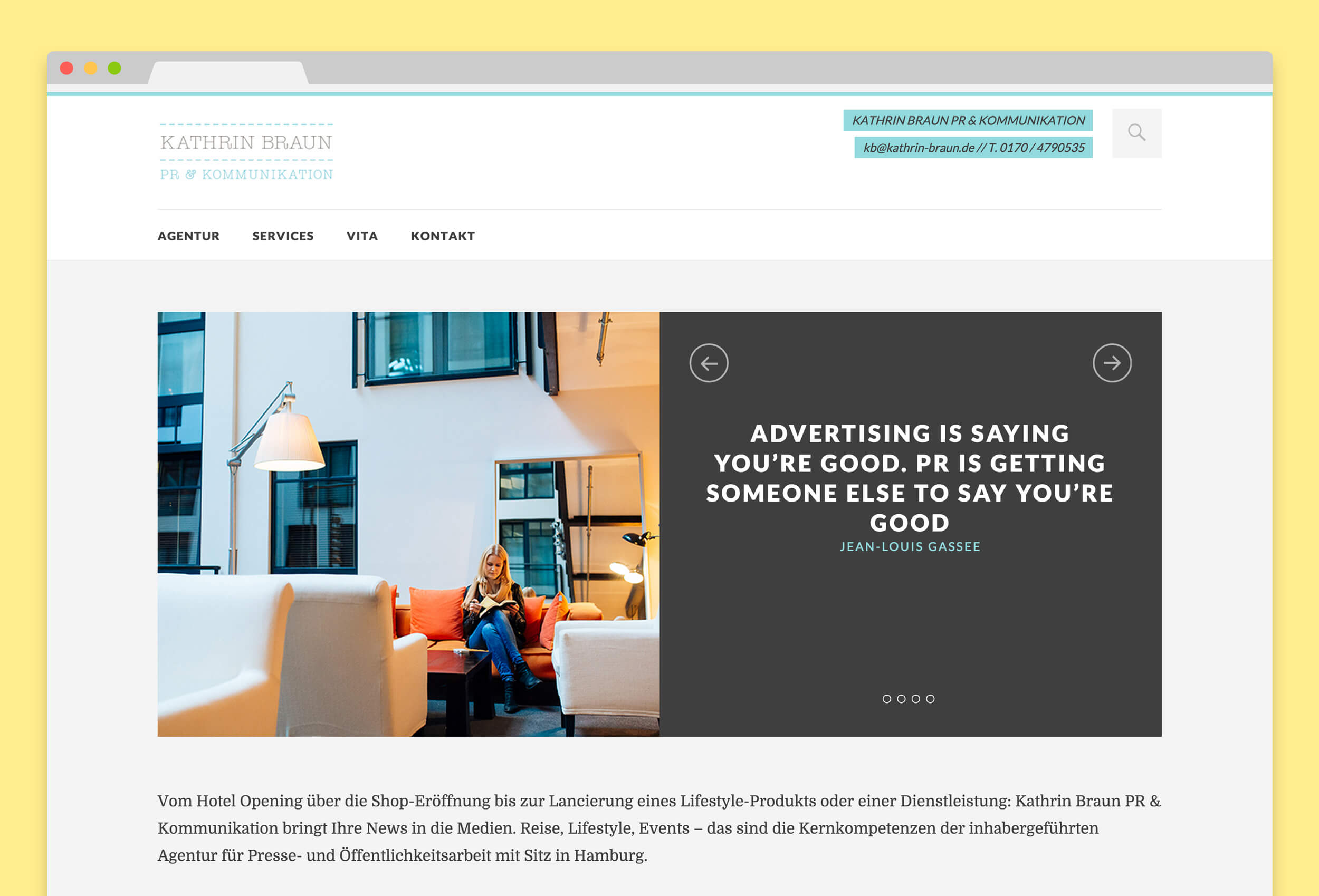 The pr agency
From the opening of an Hotel to the opening of a shop till the launch of a product or a lifestyle service: Kathrin Willhöft PR & Communication operates to publicize your news to the media. Travels, lifestyle, events – these are the agency's basic competencies for press and public relations which is located in Hamburg.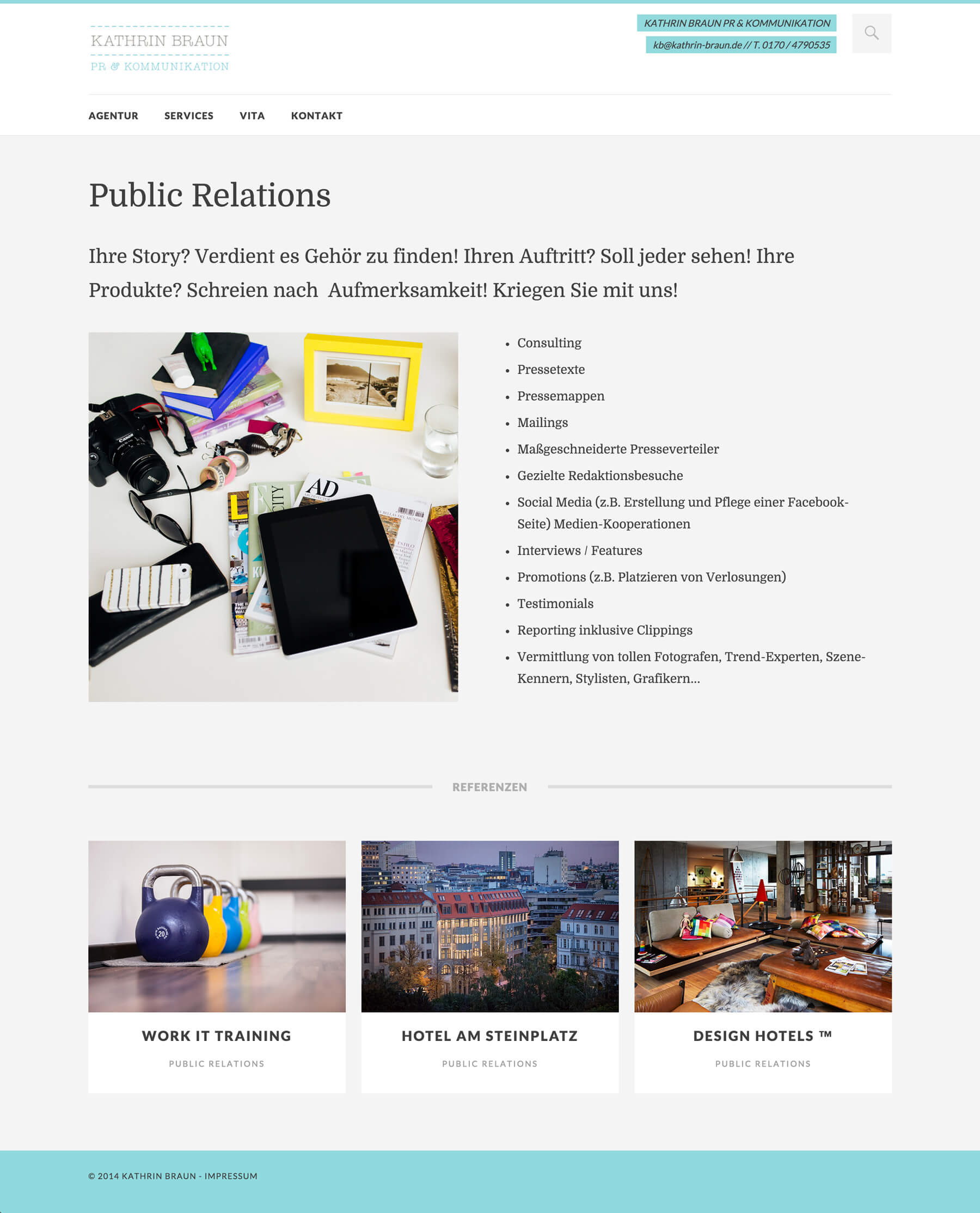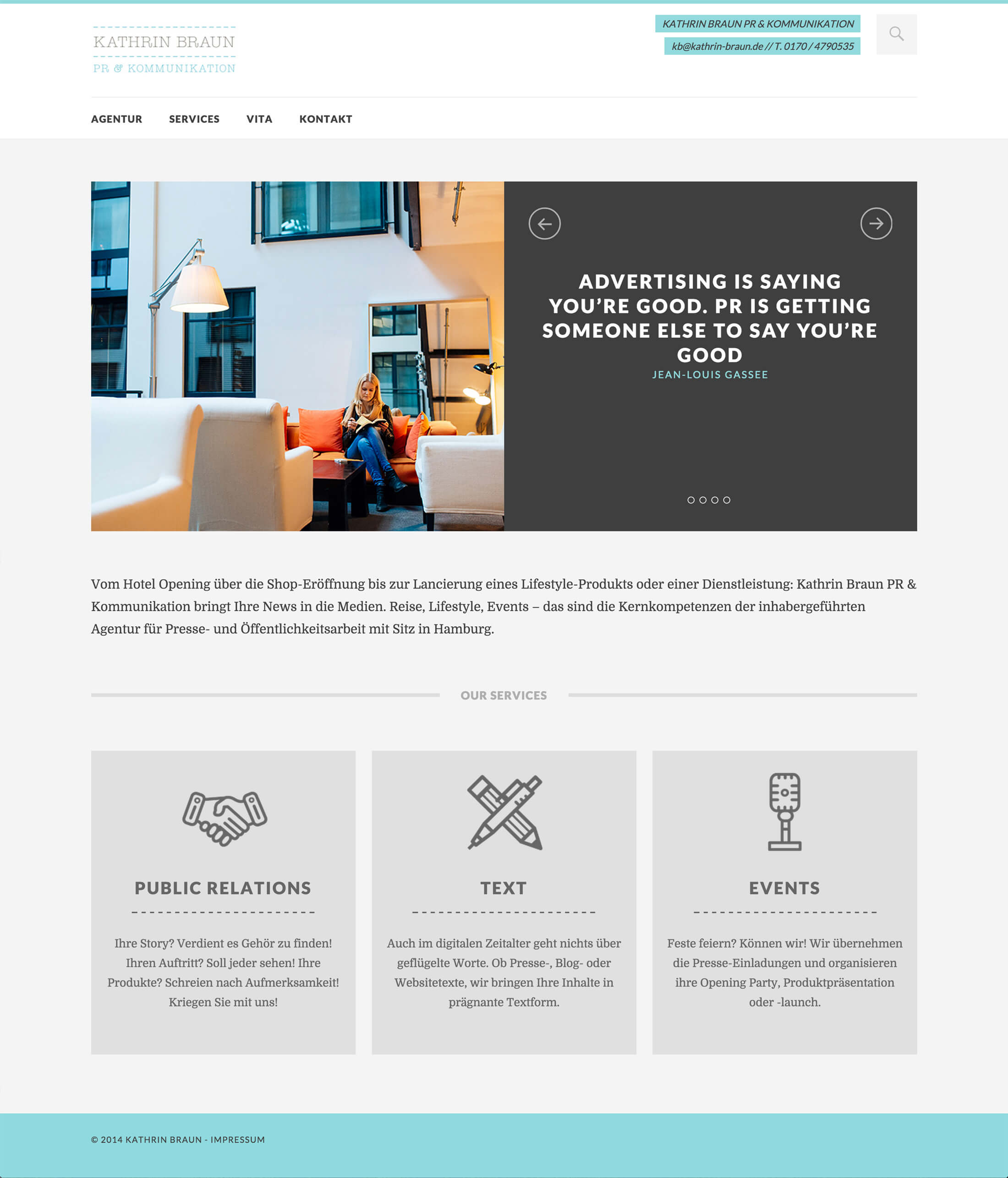 The website includes a dynamic section, dedicated to the case studies of the services offered by the agency, structured with categories that are represented by modern and essential big icons.
The graphic interface is characterized by fresh colours and big photos . The responsive design allows to examine the pages in a practise way for every kind of device.
This project is a collaboration with Astronaut Studio