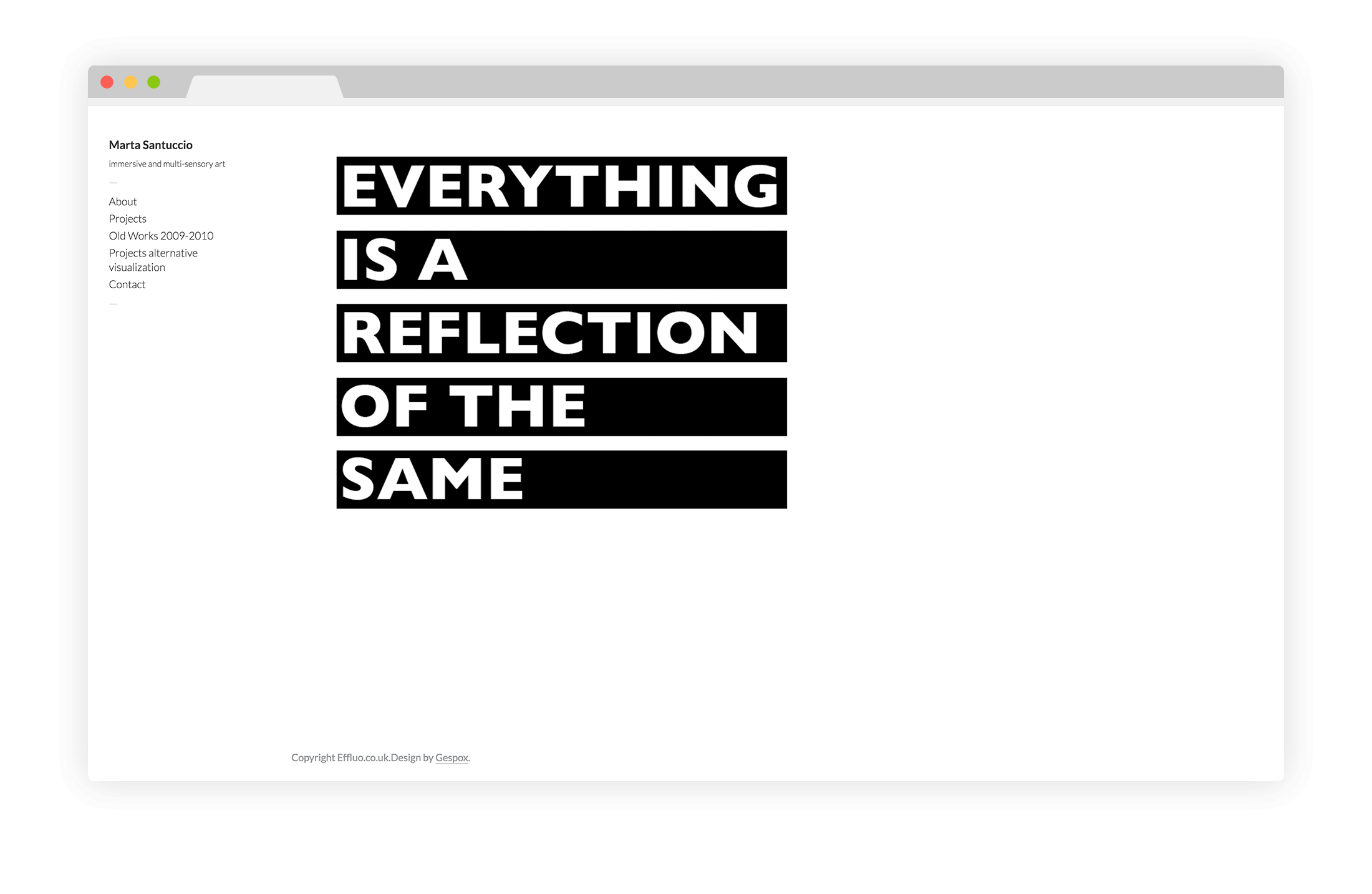 studying the context
I have designed the web portfolio for Effluo, a series of research projects concerning visual arts, developed and producted by the artist Marta Santuccio.
The "touch-based" navigation makes the web experience as a sensorial affinity, coherently with the artist's research herself.
Be. You are here and now.
Feel. Let your perception carry you within yourself and beyond. Away from the everyday and into the true world. Experience the hidden story of our lives.
Behind our lucid consciousness, emotion is the only meaning.
Marta Santuccio